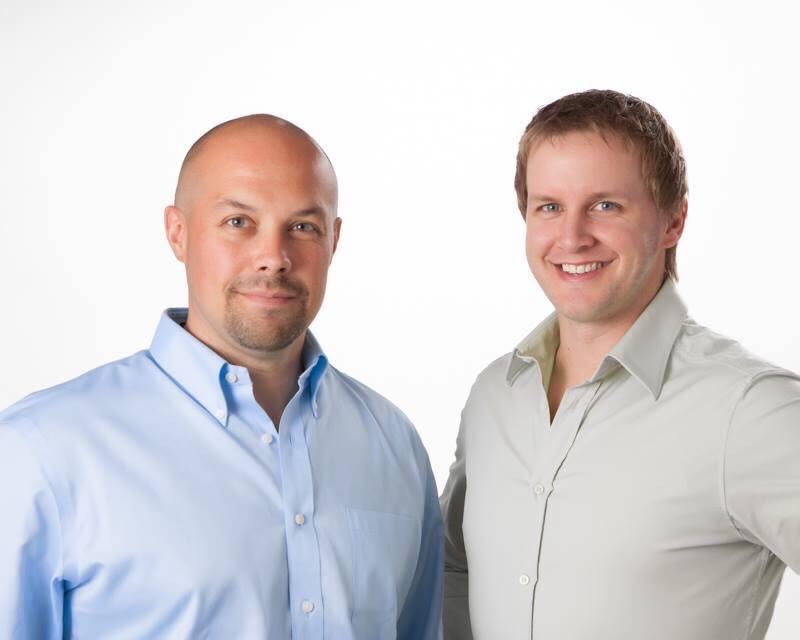 The Story Behind Greenkey Realty
In 2013, The TNT Property Team (now 
Greenkey
) was founded by two highly experienced sales and technology professionals - Timothy Larocque and Tyler 
Verheul
- with the purpose of providing a modern approach to buying and selling real estate in Ottawa, Ontario.  Based on creating a true paperless and mobile transaction, TNT launched a virtual office and a fixed fee, full-service listing program that allows homeowners to achieve a higher net profit when selling their home.  
After several years of continued growth and increased demand, opening their own brokerage was the natural next step. But they did not want to open just another "bricks and mortar" brokerage. Rather, they wanted to save their clients' money and provide them with a transparent and successful home selling experience using the latest in technology. How would they do this? By tackling the biggest issues associated with selling a home head on.
Common
Issues Clients' Experience When Selling Their Home 
1)

    Transparency and integrity
, whereby regardless of how much you pay, you are not guaranteed a smooth or successful transaction.  Responsiveness, lack of due diligence and a transparent, fully documented process were the greatest areas of improvement we heard when speaking with home owners about their previous home-selling experience.

2)

   
The cost of paying realtors high commission fees when it is possible to save thousands of dollars in those fees and still get the same expert level of service, marketing, and sales support in the home selling process.


With solving these primary issues top of mind, Tyler and Tim transformed the way real estate worked in Ottawa, and Greenkey Realty Inc was born.
Greenkey
 represented an evolution in Tyler and Tim's own understanding of how the real estate sales process works and how it could work better for their clients looking to sell their home. They launched our fixed fee model to fill a void in the Ottawa real estate market.

As home prices increased and technology improved, a growing number of home owners started looking for alternative ways to sell their home and avoiding paying 4-5% in commission. With only 2 choices available – percent-based brokerages and commission free brokerages - many sellers were left saying 
"I want the experience and full service provided by a Realtor but at the cost of selling the home on my own"
Seeing this as an opportunity, Tyler and Tim left a well-known brokerage and set out to do everything possible to reduce operating costs and become more efficient at each step of the real estate transaction. This enabled them to sustain a business that offered high-end service with low commission fees. 
Tim and Tyler wholeheartedly believe that if you have a home that presents well, priced in the sweet spot, and with great photos + online marketing - it should generate the highest price and exposure that the current market will bear.  There are specific cases where staging, renovations, layouts, external factors such as location, future developments that may require a more advanced selling strategy but in Ottawa - most homes and neighbourhoods are more similar than different and "fit" into the common sales strategy described above.


The Result?
Greenkey
 provides everything clients need to successfully sell their home for just $2950 + 2% Co-operating Brokerage Fee + HST.  
One 
Greenkey
 client just sold a home for over $800k and they paid just under $20k in commission with 
Greenkey
.  If they had paid 5% commission with another agent, they would be out of pocket $41,000 - a difference of $21,000.  Depending on how you look at it – 
Greenkey
 helped this seller save or make over $20,000.  
As a result of listening to clients' needs and responding to them with a new iteration of their company, 
Greenkey
 Realty is changing the face of real estate in Ottawa.

Today, 
Greenkey
 Realty Inc is a local, full-service brokerage located in Ottawa, Ontario, which uses a modern approach to assist buyers and sellers through the home ownership process.  By focusing on leading edge technology and ways to continuously streamline operating costs, 
Greenkey
 can provide full service at every step of the way for a fixed fee - allowing home owners to keep more of their money when selling or buying a home. 
Fixed fee realty truly is the future of real estate transactions. Contact our team now to learn how we can save you money and provide you with a remarkable selling experience.